It is no secret that Kids love muffins (as do adults!). And muffins, when done right, can make for an excellent and healthy snack for school tiffin.
Commercial muffins are loaded with sugars and fat, so you gotta bring out your mommy or daddy apron for this one. Little Food Diary has curated a list of 5 brilliant Kid Approved Veggie-Loaded Muffin Recipes just for you, where the veggies stay high and sugars live low!
5 Kid Approved Healthy Muffins for Kids
1. Oatmeal Green Smoothie Muffins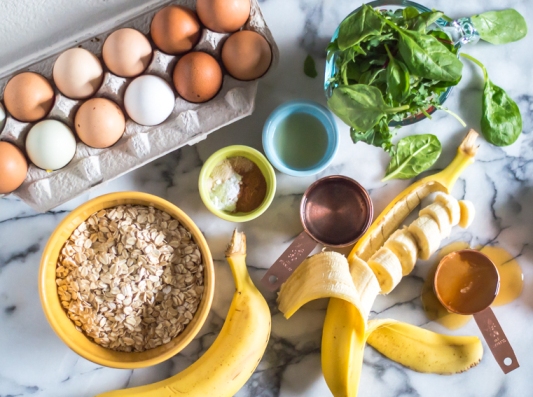 Who would have thought throwing in oatmeal with spinach and blending them with bananas would be the new breakfast favourite amongst kids?
This is the health-iest of the Healthy Muffin Recipes for Kids. Naturally sweetened with bananas, honey/maple syrup and loaded with nutrient-dense greens, this healthy breakfast recipe is sealed tight with an extra punch of fibre-rich rolled oats (if your child is allergic to bananas, substitute with avocado, berries, applesauce, or pumpkin).
This easy muffin recipe for kids especially works for those parents who are trying to sneak in some protein into their fussy eater's diets.  And it can be put together in less than 30 mins! Read recipe post here.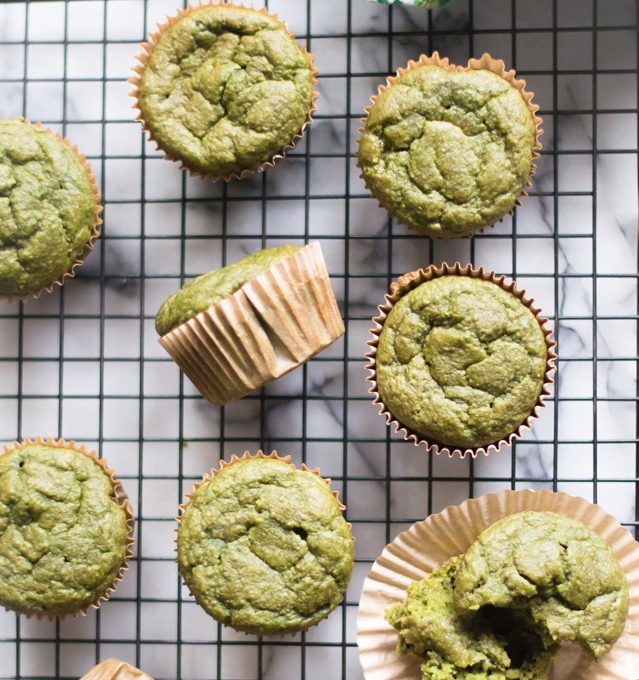 2. Almond Butter Blueberry Zucchini Muffins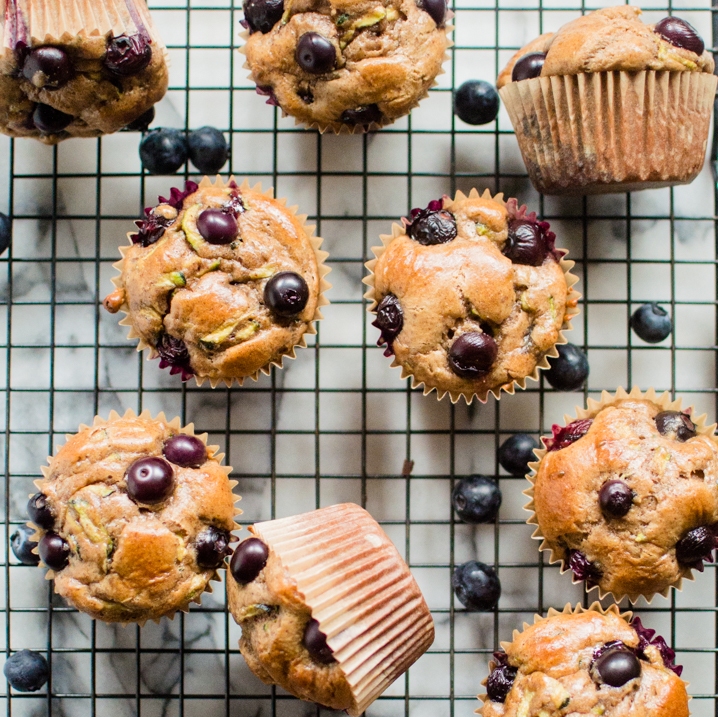 Vegetables like Zucchini are usually a strict no-no in children's veggie preference. Sometimes, sliding in these into their cakes and muffins might be the only way you can get them to have it unnoticed.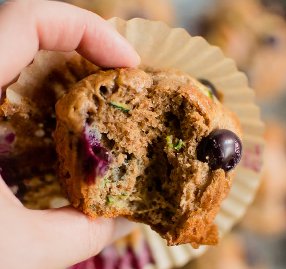 These healthy muffins for toddlers are loaded with healthy fat, protein, vegetables and minimal sugar – THE ideal healthy breakfast for toddlers.
The blueberries which are low in natural sugar, nullify the taste of the zucchini. Their lovely tang adds this extra round of tartness without having to load up on sugar.
If your kid has a strong aversion towards Zucchini, make it a puree and add  to the batter. Complete recipe can be found here.
P.S. You can substitute zucchini for cucumber (remember cucumber has more water than zucchini so press it out a bit before using) or even Indian ridgegourd (tori – don't forget to remove the seeds).
3. Chocolate Avocado Strawberry Muffins

This Healthy Snack for school tiffins will win you Best Parent Award for sure!
Avocados are honestly such a versatile fruit, you can add them to your toast, make a smoothie, top onto your salad and see it take the taste a notch higher.
In flavour and ingredients, the Chocolate Avocado Strawberry Muffins are a hit among adults and kids both. They are simply delicious, perfectly chocolatey, the ideal level of sweetness from strawberries and *loaded* with healthy fat from awesome avocados.
Grab the recipe here.
4. Egg-Free Carrot Apple Muffins
Carrots are one of those veggies that isn't weird to put into your baking. Combine them with apples and you have a brand new healthy tiffin for a school child.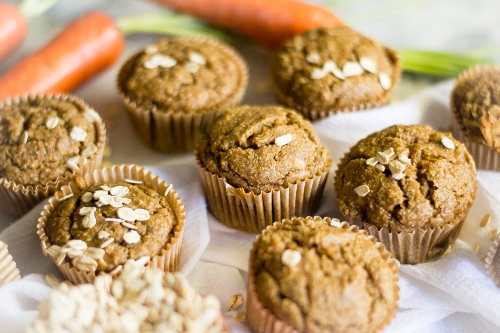 These egg free muffins are nutrient dense, extremely soft and almost melt in your mouth! The apples and carrots make a lovely medley of flavour in every bite.
This easy muffin recipe for kids has Oats, apples, carrots, flax and all the good stuff you want your child to have everyday. Directions can be found here.
5. One-Bowl Chocolate Zucchini Muffins
Who would have guessed that chocolate was the one thing zucchini was missing? These one-bowl healthy muffins for kids are grain-free, oil-free, child-friendly and certainly a family-pleasing new favourite.
The recipe is pretty simple and foolproof. All you need to do is add shredded zucchini to a bowl which has mashed banana, melted coconut oil, eggs, maple syrup, salt, almond milk, almond flour, tapioca flour, cacao powder, baking soda, cinnamon, nutmeg and vanilla. Whisk them all together until they are mixed without any lumps. Add the magic ingredient – chocolate chips and bake for 25-30 minutes.
For detailed instructions, go here.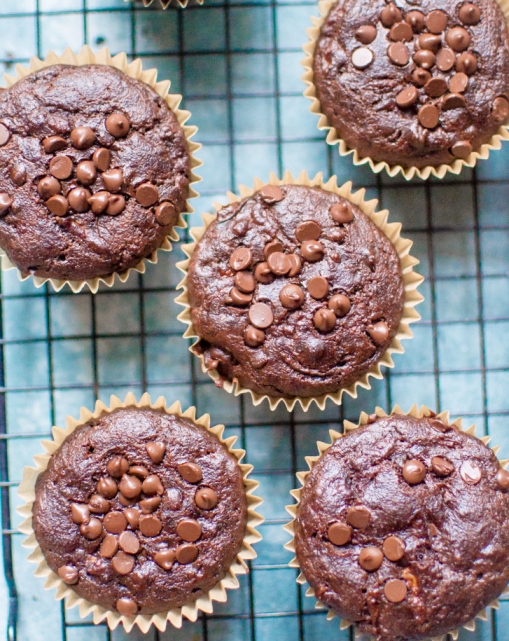 Source: thenaturalnurturer.com