Baby food. Sick people food. Old people food. God's food. Comfort food. Simple food. Khichdi evokes different sentiments for different people. But it is ubiquitous and eaten across India in some format or the other
Khichdi literally means "jumbled up". And so it is – a jumbled up mix of rice, dal and vegetables. It's high nutrition and easy digestibility make moong dal khichdi one of India's favourite weaning foods for babies. The best thing about the khichdi recipe is that it is simple to cook, doesn't need special ingredients, highly adaptable to tastes and is a one pot meal.
Serves: 2-4 people
Khichdi Recipe For Kids
Ingredients
1/3 cup broken rice (unpolished is better)
1/3 cup, split green moong dal (split with green husk visible)
1/3 cup dhuli moong dal (yellow moong)
1 cup mixed, chopped veggies of choice (onions, carrots, peas, cauliflower, beans, mushrooms, peppers, etc.)
5-6 pods of garlic
Finely chopped ginger & chilli (optional)
1 tbsp ghee
1/2 spoon cumin seeds/carom seeds/mustard, whatever suits your fancy
1/4 tsp turmeric
1/4 tsp asafoetida
Salt to taste
2-3 sprigs of coriander, for garnish

Method
Wash and soak the rice and two dals for half an hour.
In a pressure cooker, add ghee. Once it warms, add mix of cumin & carom seeds.
Wait for them to spit and add turmeric, salt and asafoetida.
Add garlic pods and fry for a minute. Add chilly & ginger, if using.
Start throwing in your chopped veggies one by one. The onions should go first, followed by the harder veggies like peas, English carrots, cauliflowers etc.
Once all the veggies are in, cook for 2-3 min.
Add in the soaked rice and dals. Be careful as the steam from the pressure cooker may burn your hands.
Pressure cook for 5-6 whistles (more if you haven't been able to soak the rice and dal long enough).
Once the pressure eases, open cooker, add in water and mash if it's too dry. It needs to look mushy.
Bring added water to a boil for better consistency.
Ladle out in bowls with some coriander and an additional dollop of ghee.
Serving Suggestion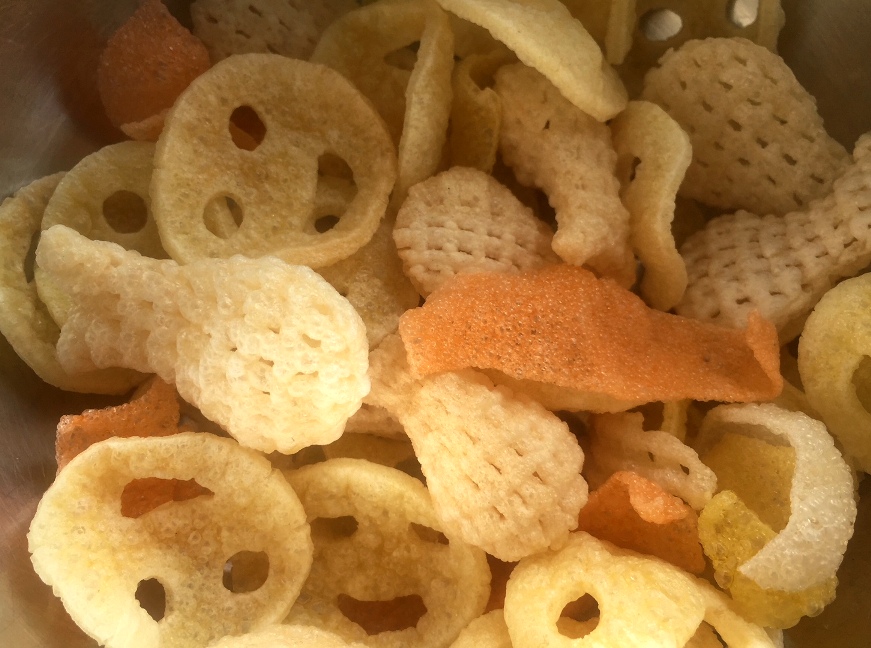 Kids love the extra trimmings that are traditionally served with khichdi. Crunchy papad/appalam or fryums, tangy pickles and curd all work wonderfully with moong dal khichdi.
For babies, modify the khichdi recipe to make it thin and gruel-ly. The same is true for sick people, old people with digestive and dental issues and anyone with a stomach flu. Rice khichdi is a wonderful rainy day food too!
Don't wait, dig right in!