Chilly days call for some warm, comforting and hearty foods.
Soup Recipes for Kids
Soups have always been one of our favourite things to have during the winter. They are quick to prepare and is also an easy way to get kids to eat those undesirable veggies. Below are 4 easy, comforting and nutritious recipes for preparing soups by Niharika Pandey from shrimatisjournal.wordpress.com.
Lentil Pumpkin Soup
This healthy Lentil pumpkin soup for Kids is so creamy and frothy that it feels like having a spoonful of cloud. The list of ingredients is simple and the preparation method, even simpler. Below is the recipe
Ingredients 
Moong dal
Peeled chopped pumpkin
Chopped onion
Minced garlic
Butter for cooking
Salt and pepper for seasoning

Method
In a pressure cooker add butter, when it melts add onion and garlic
When onions turns translucent add pumpkins. Simmer for while
Add Moong dal, water and seasoning.
Wait for 3 whistles
Blitz it into smooth creamy soup
Heat for a while and serve
Creamy Broccoli Soup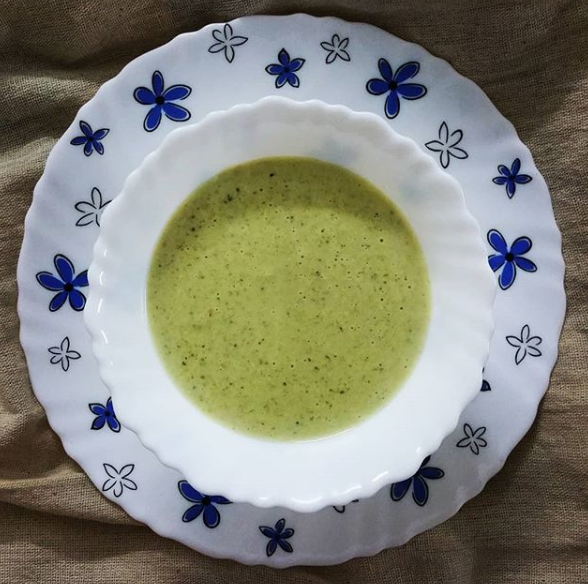 This is probably the perfect way to get some broccoli in your child's diet (unless you are one of those lucky ones whose kids like broccoli!). This soup gets its creamy texture from broccoli and almonds. It's perfect not just for the toddlers, but as a healthy family meal. Broccoli soup recipe below
Ingredients
1 cup broccoli florets
1 medium sized onion chopped
2 Garlic pods chopped
2 soaked almonds
3 teaspoon oats
1cup milk
For seasoning-salt and pepper

Method 
Boil broccoli in salted water
In a pan add butter. When it melts, add garlic and onion
Add oats when onions turns translucent
Add milk, bring it to boil
Add seasonings and broccoli
Cover and simmer for 10 mins
Allow it to cool and blend into puree
Transfer the pureed mixture to pan and bring to boil. Enjoy!
Beetroot Soup
Beetroots are high in folic acid and a very good source of fibre,manganese and potassium. Adding them in soups are a great way to get the toddlers to try without too much fuss. Below is a no fail simple beetroot soup recipe that is healthy, colourful and full of goodness.
Ingredients 
1 medium sized beetroot
1 medium sized onion
 Grated ginger
 Crushed black pepper
 Ghee
 salt
 Cumin seeds


Method
Leaving out ghee and cumin seeds, put everything in pressure cook add water (1 cup) and cook for 3-4 whistles
Once cooled, blend into thick puree
To a pan, add the ghee and cumin seeds
When the seeds start crackling, pour in the soup and bring to boil
Finish it off with coriander leaves. Share this yummy red soup with your toddler!
Creamy "non cream" Mushroom soup
This recipe for Mushroom Soup for Kids will instantly brighten up a dull cold day at home! Made with mushrooms and instant oats, this recipe has no cream whatsoever, but is rich, thick and full of flavour! Recipe below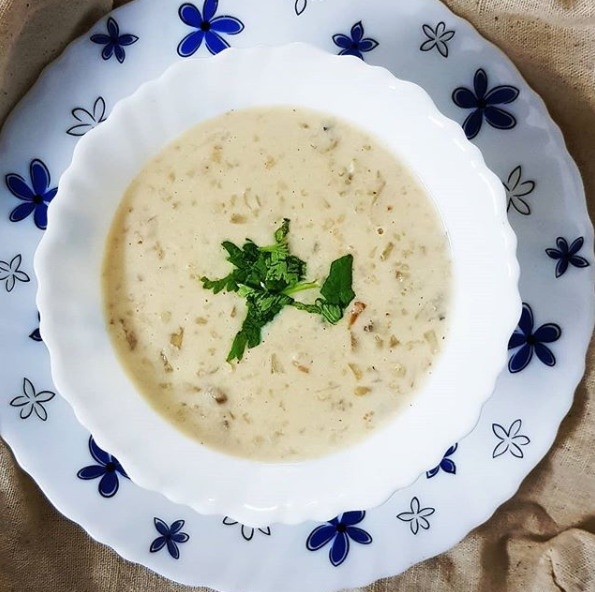 Ingredients (for 2 servings)
Chopped mushroom
Instant oats 3-4 spoons
3 garlic pods (chopped)
1 medium sized chopped onion
Water/vegetable stock 1 cup
Milk 1 cup
Bay leaf
Unsalted butter
Crushed black pepper, mixed herbs and salt

Method 
Melt butter in a pan. Add bay leaf, garlic and onion
Once they turn translucent, add mushrooms
Sauté till the water from mushrooms dry up
Add pepper and oats. Sauté some more
Add water followed by milk
Simmer on low flame and keep stirring
Season with salt and cook till you have desired consistency (Once the heat is off soup will get even thicker)
Kid Friendly Tip
For babies, thin out the soup by adding water or make it creamier by upping the milk content
Leftover soup can be thickened in the refrigerator or by cooking off the excess water. This can then be used as a pasta sauce, pizza sauce, sandwich spread… use your imagination!
Immunity Building Foods for Kids
In my mind, soups qualify as the number one immunity building and goodness filling foods for kids in winter and the rainy season.
Use these recipes as starters for further experimentation. Write to us, comment below, send us your favourite recipes and get featured on LittleFoodDiary!