Every kid I've met loves pancakes. And, why not? They ARE yummy and are perfect for school lunches too.
As parents, we are always scouting for Healthy Recipes for School Tiffins or Breakfast. And what could be better than a child demanding a healthy #schoollunch?
So, how does one make a super healthy pancake for kids? Follow the recipe below and create a balanced meal that kids will love too!
Serves: 2-3 kids/ 1-2 adults
Healthy Pancake Recipe for Kids
Ingredients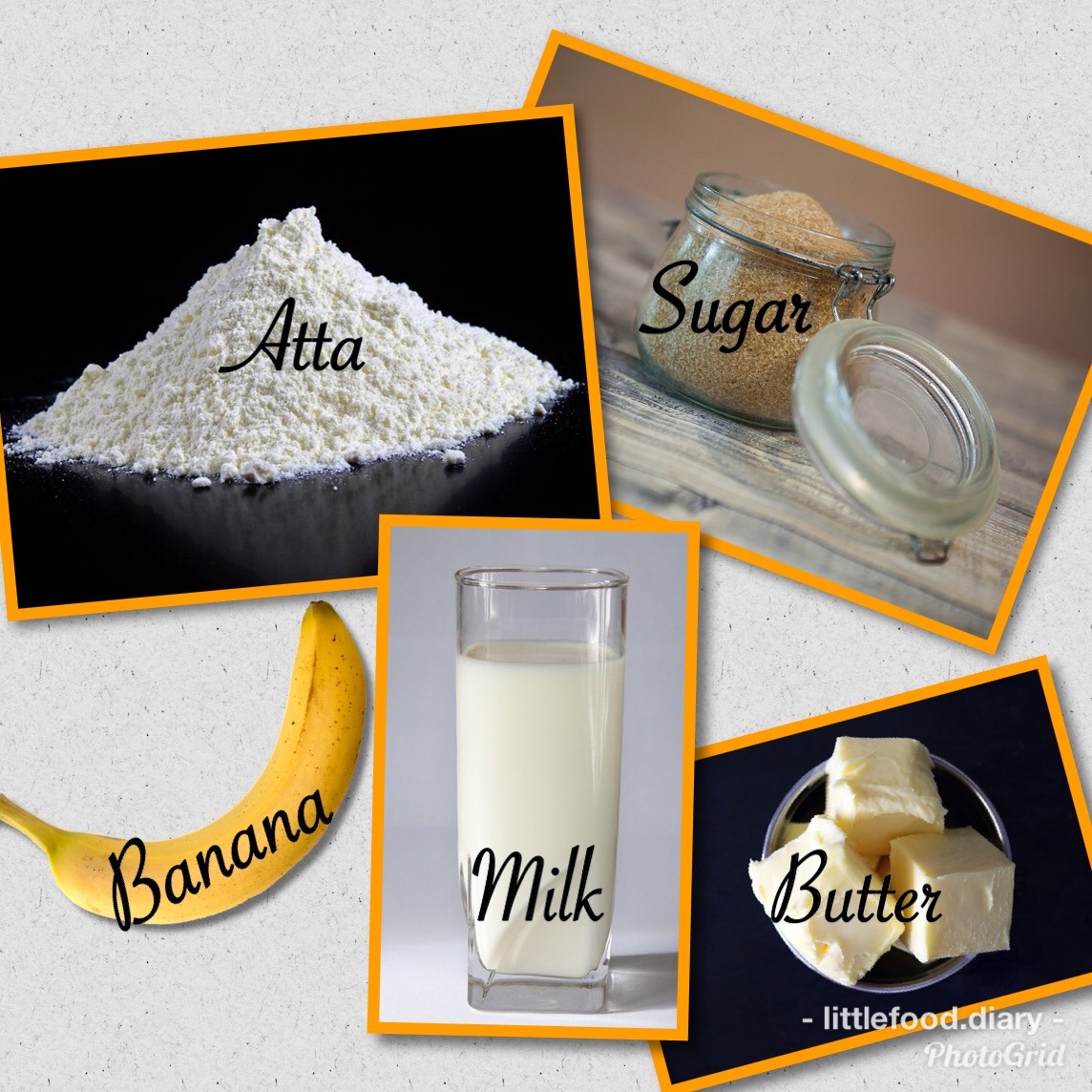 100 gms wholewheat flour (atta) or multigrain flour
1 ripe banana – the sweeter it is, the less the sugar required
1 small egg, beaten (optional)
10-15gms castor sugar / pounded jaggery, adjust as per taste
Milk, 1/4 cup or as needed
Butter (salted / unsalted) or coldpressed oil
Note: The banana can be substituted or complemented with apples, blueberries, raisins, carrots, beetroot, etc. Sugar quantity must be managed as per sweetness of ingredient being used.
 Method
Measure out the atta in a bowl. add the mashed banana, egg (if using) and sugar.
Pour a splash of milk and mix. Continue adding milk in small doses until batter is of pouring consistency. If it's too thin, the pancake will become a crepe instead (which isn't a bad thing either!)
Mildly heat up a nonstick pan. Oil it sparingly and pour in a blob of pancake batter about 2 inches in diameter.
Turn the pan around so the batter flows all around until its as thick as an uttapam.
Add some butter around the pancake and some on top. Butter makes the pancake sizzle more mouth-wateringly as compared to oil, but use whatever suits. Continue cooking on low flame.
Once the sides are cooked and curled away from the pan, toss the pancake over (or turn in a civilized manner).
Repeat steps until both sides are evenly done and cooked through. If the centre is too thick, add incisions to aid the cooking process.
Please note, these pancakes shall be dense and not fluffy as there is no baking soda.
Serve plain or with honey/ jam/ maple syrup. Chocolate and strawberry syrup are options that are best avoided as kids tend to eat an unnecessarily large amount of those.
For a Lactose Free Pancake Recipe, substitute water or almond milk for the cow's milk.
A Complete Healthy Breakfast Recipe
SO, we have a meal that has
Carbohydrates (atta)
Protein (egg & milk)
Vitamins & Minerals (banana)
Fats (butter)
Extra energy (jaggery/honey etc.)
How many of your kids favourite breakfasts actually boast of ALL these or more? Exactly.
Finally, dear parents, in case you feel lazy about making pancakes from scratch, an easy cheat is buying this healthy pancake mix. So next time, there is no excuse to avoid serving your kids some yummy pancakes for breakfast or school tiffin. And eating some yourself too!