Summer means cold beverages. And juices figure high in that selection of parents who are trying to keep kids away from sugary fizzy drinks. But deciding on what type of juice to give to your kid can leave you feeling confused.
Deciding between the advantages of commercial juice tetrapaks, the ones from the local vendor, the homemade ones, or the benefits of cold pressed juices for kids, can be mind boggling! Don't fret. Here is the lowdown on juices.
Fruit Juices and Their Types
Fruit juices available in tetrapaks are of many types. Some are made using 'real' fruit pulp, some from concentrates while many others simple use fruit flavourings with nothing resembling the fruit ever having touched that juice.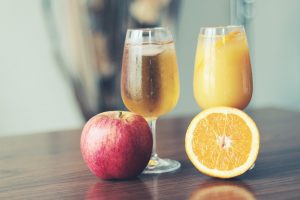 Nevertheless, all these juices are healthier than factory manufactured carbonated drinks.
That does not, however, mean that these juices are healthy. Very likely they are not. Commercial pasteurized juices zap out most good bacteria from fruit juice, leaving only the sugar and calories intact. If you read the ingredients, you'll find them filled with added colours, flavour enhancers, stabilisers, preservatives and sugar. The source of the sugar in the juice could be artificial or natural, but in order to standardise tastes, all packaged juices will have added sugar.
What are the Alternatives to Packaged Juice?
First of all, eating raw fruits and vegetables is always a healthier choice than having them in the juiced form. In fact, juices should NOT be a daily feature of a young child's (<5 years) diet. Reality, however, is that most children do consume a fair amount of juice. Thus, it becomes imperative for us parents to try and make informed choices for their benefit.
As per me, the hierarchy of juices, from worst to best, is as below:
Packaged Fruit Juice (or fruit based beverages): they are convenient, available everywhere, tasty and affordable. But oh so unhealthy.
Fresh juice from road side vendors: vendors make tasty, fresh juices in rather unhygienic conditions. Definitely avoid them in the monsoons.
Fresh juice using mixer/blender: juicing at home or in restaurants produce tasty, hygienic and healthy juice. However, juicers use centrifugal force to extract juice from fruit. This creates heat leading to breakdown of naturally occurring enzymes and nutrients. Making the juice less healthy than it should be.
Coldpressed juices are essentially freshly squeezed juices that use a slow juicing method to extract juice, pulp and fibre from the fruit or vegetable such that maximum number of nutrients stay intact. The result is a rich and nutrient dense juice.
Additionally, coldpressed juicers extract juice from almost any fruit and vegetable. So, potentially you can mix sweet fruits with raw produce your kids would never touch otherwise, such as lauki (bottlegourd) or spinach, and still produce a wonderful tasting juice while exposing the child to a whole new line of nutrients.
Benefits of Cold Pressed Juices for Kids:
It is a very efficient way of massively increasing your child's consumption of raw fruits and vegetables, especially if they don't eat them regularly
Cold-pressed juice is pretty much like a multivitamin, giving your child an immunity boost.
Staying Disease Free: The nutrients in cold-pressed juice feed your body's good bacteria, which further help suppress potentially pathogenic bacteria.
The increased fibre they consume will improve their digestion.
No added sugar, what could be better than that?
An additional benefit is that drinking seasonal coldpressed juices helps kids appreciate seasonal fruits & vegetables. Mangoes tastes better in summer and oranges taste better in the winter because they belong to that season and are helpful to combat infections of that particular season.
Despite the obvious advantages, coldpressed juices are not an easy sell to kids. Some of the reasons are:
Thickness & texture: Coldpressed juices tend to be dense. "Somethings coming in my mouth" is a complaint you are likely to hear.
No added sugar: The Orange juice that tasted yum yesterday may not taste as sweet with the new batch of oranges. As there is no added sugar, consistency in taste and looks can often be a challenge leading to rejection by the little ones.
Strong flavours: raw fruits and vegetables often have strong flavours that your child's palate may not appreciate. Raw spinach, carrot, ginger, any of these can make your child run a mile.
Their moms and dads seem to enjoy drinking it!! You know you got to be good so your child can emulate your best practices. But somehow, they always sense when you are doing something super healthy. And then they know that they must do all in their power to resist getting conned into trying it.
Cold Pressed Juices in India
If you are still not convinced about coldpressed juices, it's okay.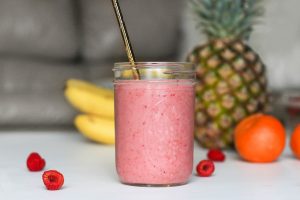 I'm sure the kids will survive just fine without them. However, if you'd like to try some of the Coldpressed juice brands available in India, below is a list (not comprehensive).
Raw Pressery – this Mumbai based company pioneered coldpressed juicing in India and is by far the biggest and best known brand in the cold pressed space. Their juices (and now soups & smoothies) are available across major metros, in premium location grocery stores and online on Amazon, Big Basket, Godrej Nature's Basket and their own website.
Other well liked coldpressed juiceries serving individual cities are:
Bengaluru
Chennai
Delhi NCR
Hyderabad
Kolkata
Mumbai
(Almost) Famous Last Words: The best thing about cold-pressed juices? You know exactly what you and your kids are consuming. No hidden preservatives. No hidden flavours. No hidden sugars.