I came across the Maduban Natural Products range of products while reading through some comments on a Facebook group. The idea of an entire set of pomegranate based products got me so excited that I immediately visited their website and ordered 3 from their vast variety – Pomegranate Fruit Squares, Pomegranate Fruit Spheres and the Pomegranate Fruit & Veggie Bar.
The package got delivered promptly and incidentally I opened the package just as my daughter and her friend walked in. And I thought – Aha! An ideal snack for two toddlers.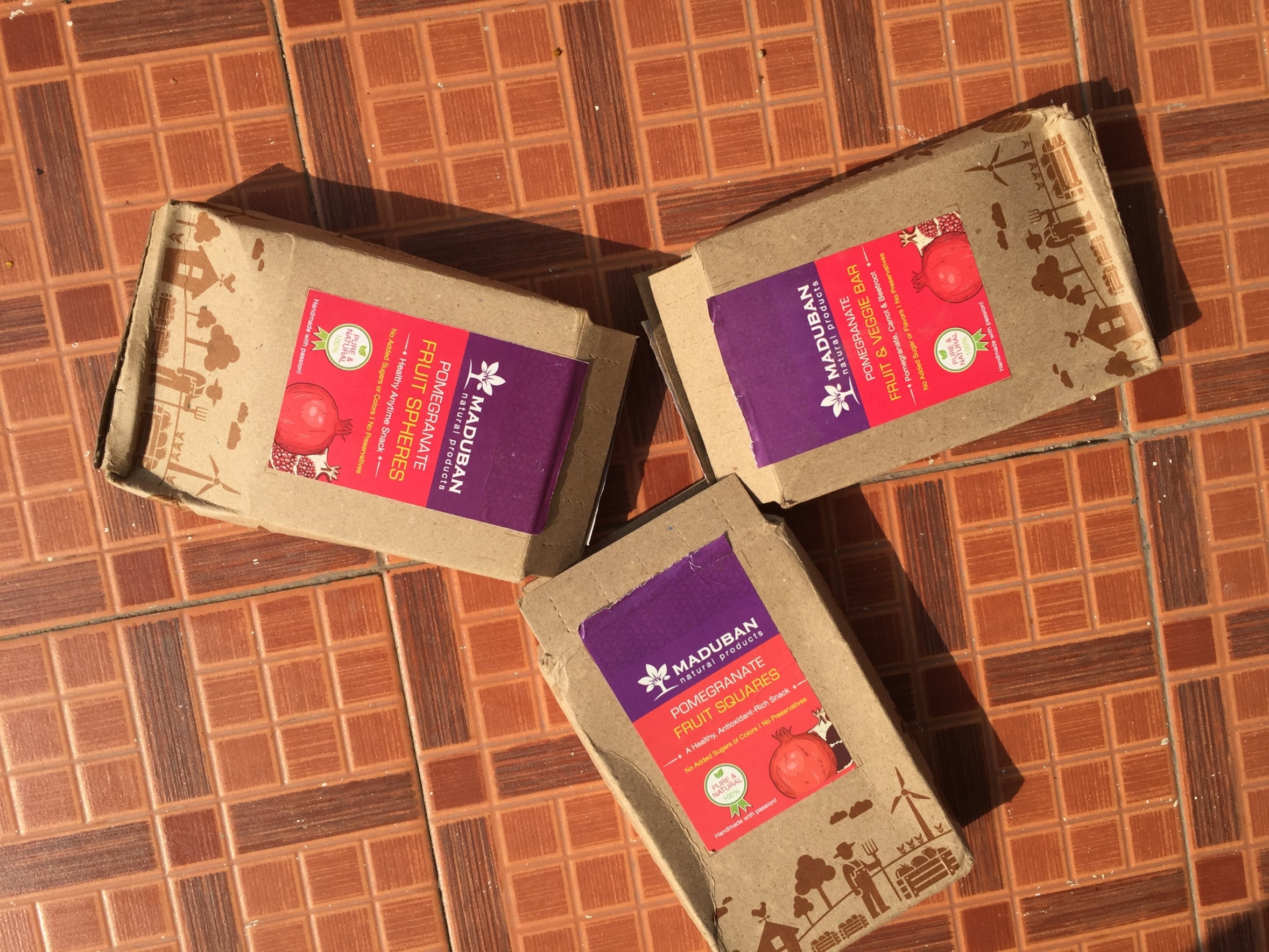 Maduban Naturals Review
About the Product
The packaging was quite smart – thick brown boxes with lovely pink-purple labelling. The children got very excited as I started opening the boxes. Unfortunately, everything after that was downhill. I think the first shock was the size of the products. Everything was doll sized.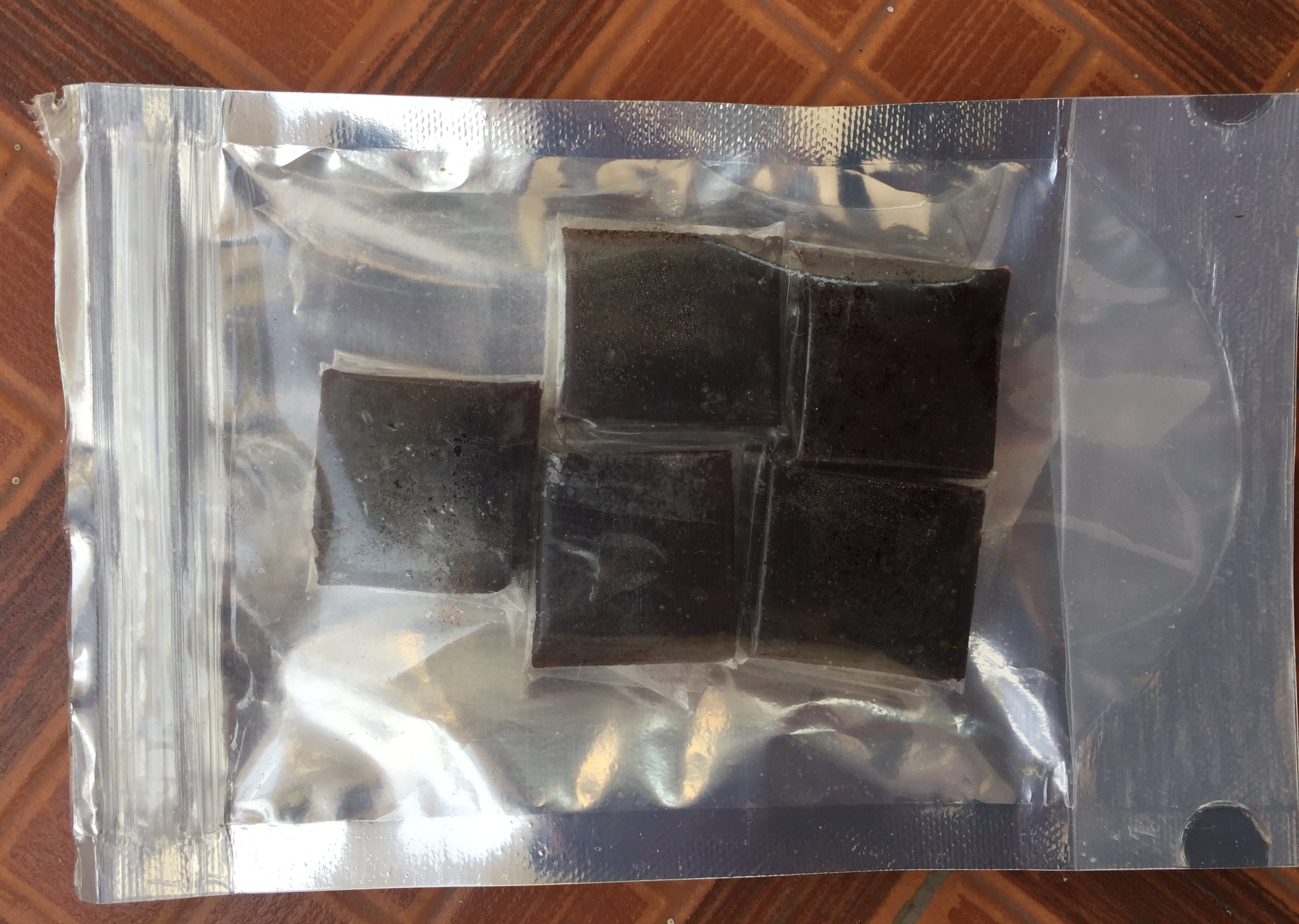 Packaging – as mentioned, the outer packaging was lovely. However, the squares and the bars were packed in a kind  of clingfilm, which would just not un-cling. And the nature of the product itself was so sticky that it became a tug-of-war. The children soon lost interest and returned to their game while I continued my mission.
Taste – the squares and the bars have a distinctive bitter after taste. Am guessing the thick pure pomegranate mass is not the tastiest thing on earth. The kids had a bite each and returned the squares to me.
The fruit spheres fared better and were in fact quite tasty (their packaging was also more friendly). But the bad experience of the first taste stayed on and the children refused to try these.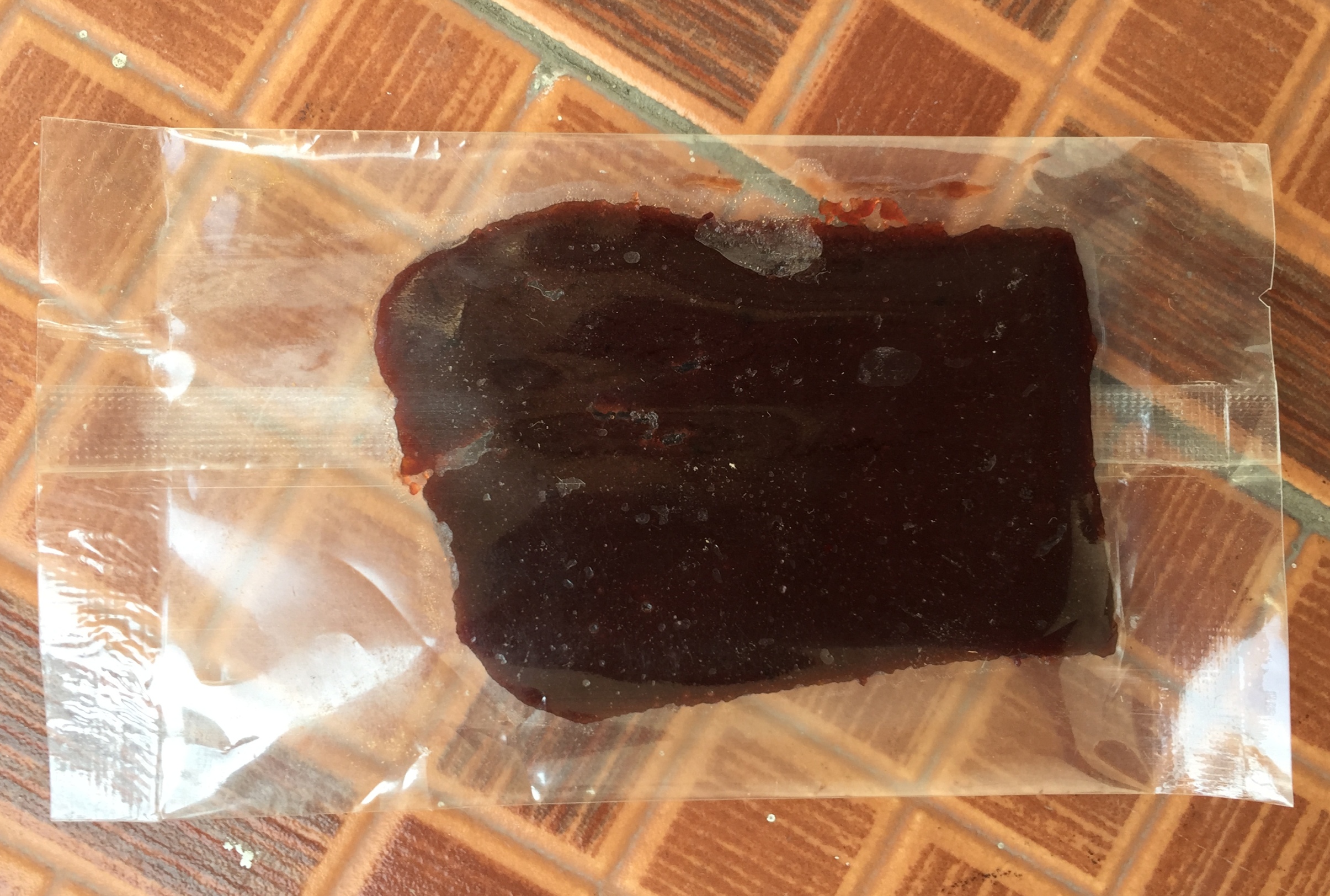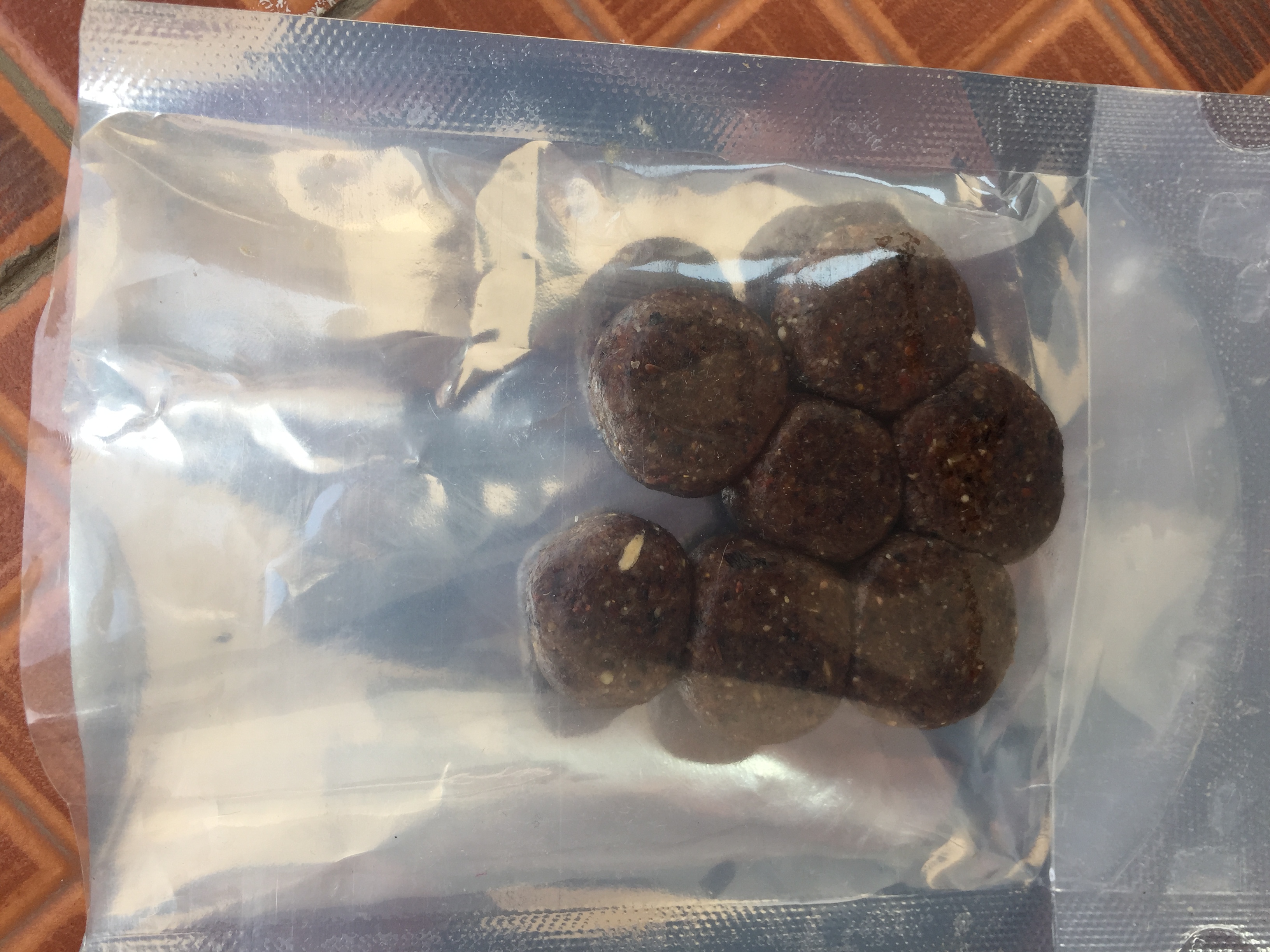 Variety – the Maduban Natural Products website lists a variety of pomegranate and jamun based products, including skin products as well as a variety of dog food (interesting!).
Ingredients – Maduban Natural Products are all pure, all natural. Many of the products don't even have any sugar. In fact, the intense flavour one experiences, comes from pomegranate molasses, fruit, and natural products like chocolate, nuts etc. No artificial colours, flavours, additives or fragrances are used. A big thumbs up to that.
Appeal To
Children – Amongst the Maduban Natural Products I tried, only the fruit spheres may be of interest.
Weightwatchers – Good option but you need to rack your brains on how to consume them. I think they may work well as a part of homemade muesli/fruit-n-nut mix bag.
Workout Snack – Maduban products would work better when consumed pre-workout, as they are very high in fruit sugars.
Buy Maduban Natural Products from their website or PlaceOfOrigin or from select retail stores in Chennai, Bengaluru, Goa & Hyderabad.
Pricing
The range at Maduban Natural Foods starts from ₹150 and is reasonably priced considering the purity of the ingredients.
Overall Appeal
2/5