All Heart Seeded Crackers. Snack like a bird and you shall soar high seems to be All Heart's philosophy!
All Heart Seeded Crackers Review
I picked All Heart Seeded Crackers to review because they looked like perfectly Healthy Snacks for School Tiffins. And as All Heart says about its own product range: "Handy for moms + dads, fun for little ones (above 4 yrs old), and the perfect mid-meal munchies for adults!"
About the Product
Packaging – All Heart Seeded Crackers come packed in foiled Ziploc packs very similar to what a lot of other health startups like Nutritatva are doing. These packs are convenient to carry and easy to use. The product also stays fresh for days on end.
Variety – I got myself a mix pack consisting of each of the 5 variants
Super Seeded Crackers
Chocolate Seeded Crackers
Sea Salt & Chocolate Seeded Crackers
White Chocolate Seeded Crackers
Berry Seeded Crackers
Taste – The seediness is wonderful for seed lovers like me but the two 4 year olds who tried it neither liked the look of the products nor the taste. I had to literally coax them to even TRY the chocolate versions, and then also met with only grudging approvals. On the other hand, there was some interest shown by the 8/9 year olds I shared the crackers with.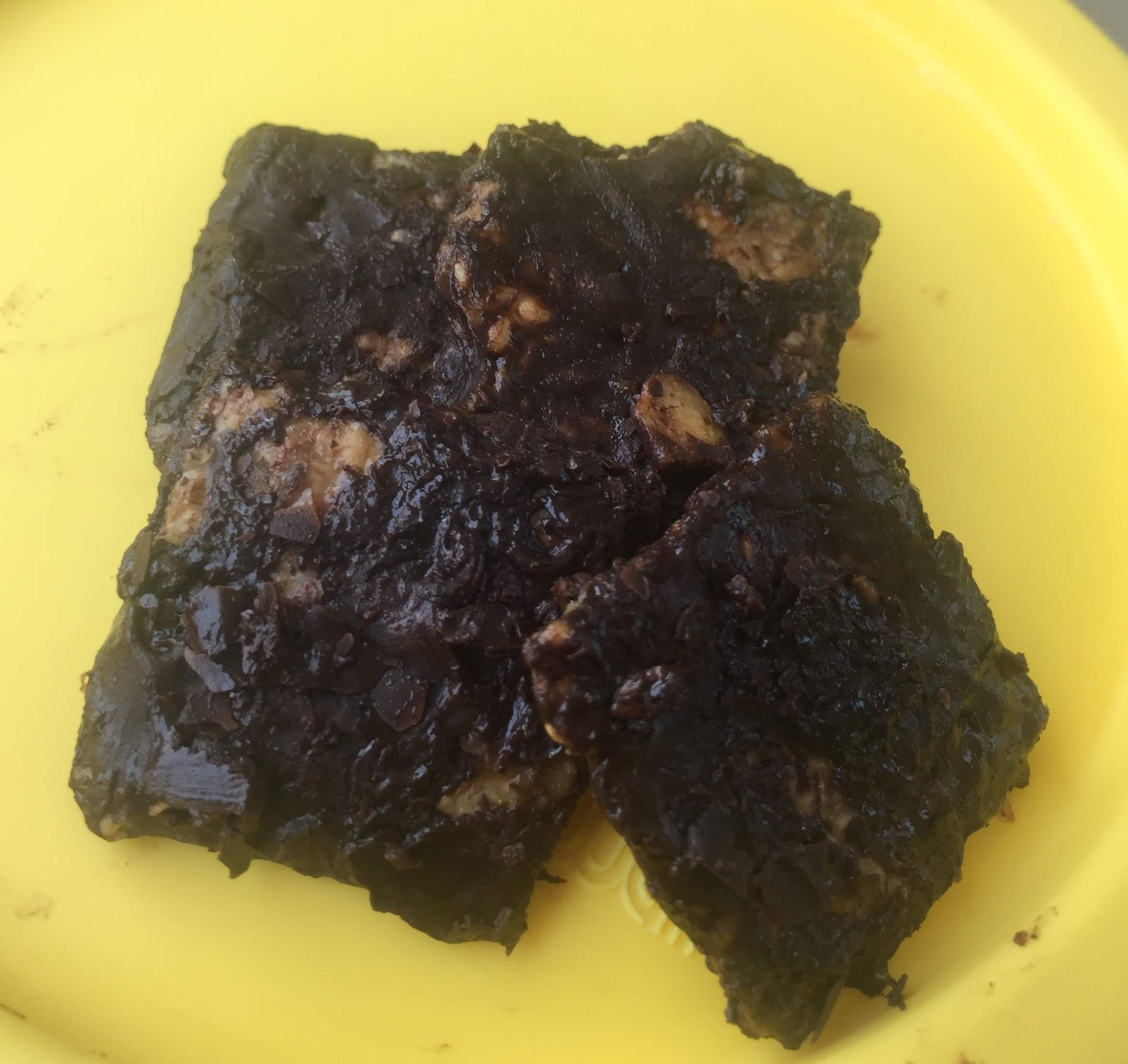 Ingredients – Seeds! I don't think I've ever eaten so many seeds in one bite. Moreover, their claims on being Handmade with 100% real seeds and No Preservatives comes across as completely true. 10 points on that!
Depending on the variant, the products contain a mix of chia, pumpkin, flax, sunflower & sesame seeds, oats, dark chocolate, white chocolate, berries, etc.
Portion Size – Portion sizes are not mentioned on the pack but I got this recommendation off their GetBojo listing: 2 pieces of crackers per serve as these are drenched with high protein & calories. This makes sense as although All Hearts Seeded Crackers are super healthy and literally dripping in nutrition, they also contain monounsaturated fat (the good one). And fat ingestion should always be monitored, even for kids.
Appeal To
Children – Young kids will not like All Heart products, unless they are particularly fond of seeds. Older kids may like them and in fact teens and pre-pubescent children must keep them in their snack arsenal. It's a new product, is fairly lit (Am using this expression the first time, so I'm hoping I've used it right!), and healthy enough to keep nagging moms at bay.
Weightwatchers – the non-chocolate versions are good for weightwatchers, lots of good fats. But do be careful on the portion sizes. Could be a good snack in a keto diet as well.
Workout Snack – These are energy/calorie dense foods. Good as accompaniments in a workout, but the fat content requires judicious monitoring.
The All Heart Seeded Crackers can be bought from their website , at Engrave, at the LFD Shop and as a 3 set Gift Box at GetBojo. Discovery platforms LBB and Sweetcouch also retail it from their platforms.
Pricing
All Heart is a well-priced snack considering it is such a heap of seeds! May look pricey on the outset but these seeded crackers are much more economical than many other 'healthy' snacks. The range starts at ₹145 for the Super Seeded Crackers going up to ₹170 for all the Chocolate and Berry ranges. Each pack carries 75gms of product and a best before date of 2 months from packaging (although one of my packs held well for close to 6 months).
Overall Appeal
For young kids, the appeal would be close to 0. But for teens and adults, I'd easily give it a 4/5.
Note: Remember, this product is suitable only for children above the age of 4.