"Certified Organic, Vegan, Gluten Free. Enriched with prebiotic fibre"
Sounds too good to be true? Surprisingly, it really is. Truly Good. Read the Wisecrack Snacks Review below to find out why I think so.
Wisecrack Snacks Review
Wisecrack Snacks belong to the same ilk as The Mumum Co and Timios. Easy to eat, easy to like toddler snacks made with good quality organic ingredients. Wisecrack snacks also happen to be vegan and gluten free.
About the Product
The products are made with 1-3 year olds in mind and it shows.
Packaging – Well designed polypacks meant to capture the fancy of both parents and toddlers. The snacks stay fresh – I tested leaving one pack slightly open overnight – and don't crumble either.
Variety – Wisecrack retails the following variety of products
Organic Brown Rice Cakes – made from puffed brown rice
Organic Multigrain Sticks – quinoa, brown rice and corn puffed into sticks

Real Banana and Strawberry
Real Apple and Beetroot
Real Mango and Nutmeg
Whole Grain Breakfast Cereals are also on their way…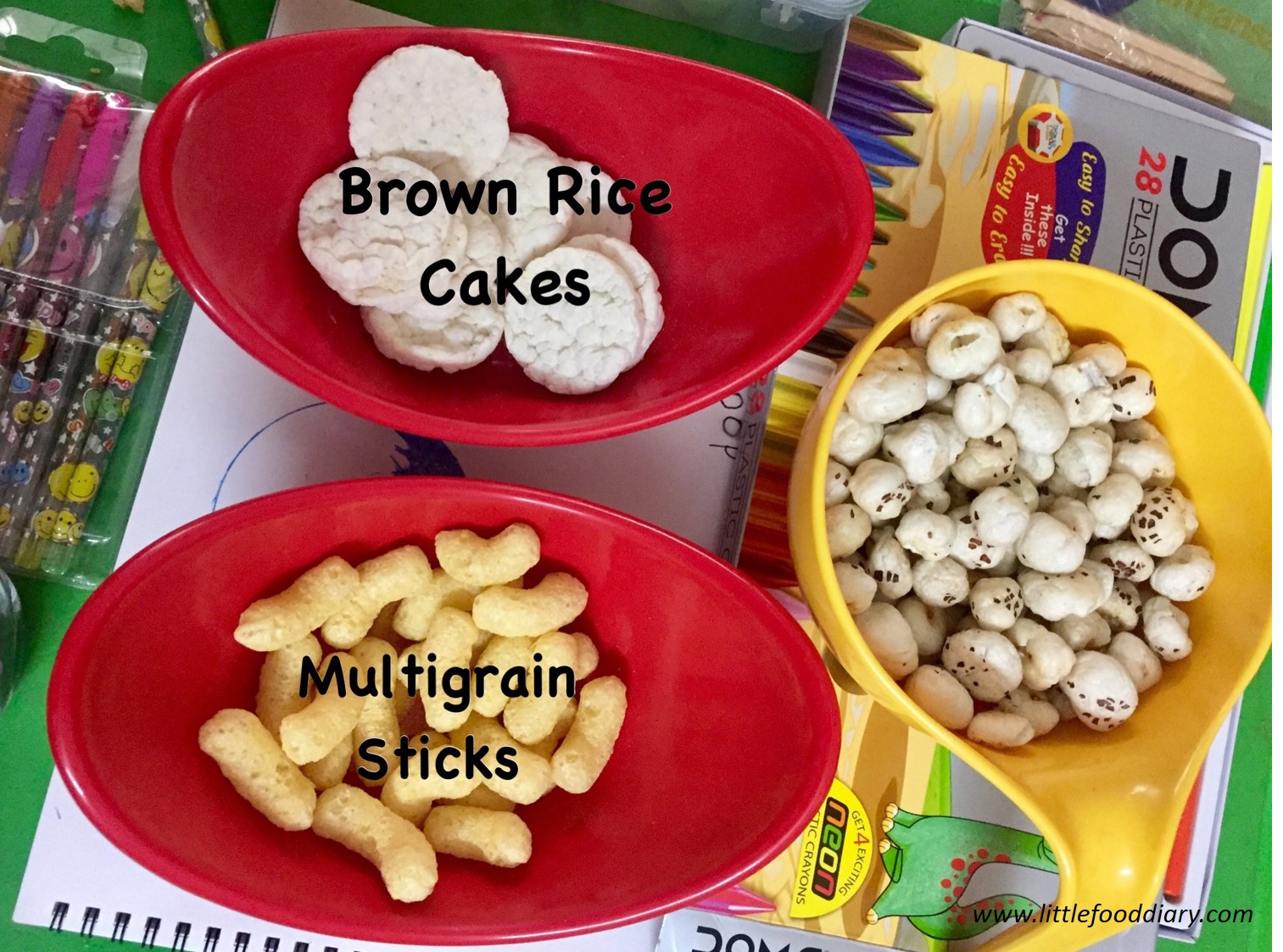 Taste – The flavours are mild and real, yet come through very well. Toddlers should love the products provided they haven't been exposed much to commercial snacks like (over salted) chips, (over sweetened) cookies etc.
Ingredients – Organic brown rice, organic quinoa, organic corn, natural prebiotic fibers (awesome for gut health), organic freeze dried fruit, natural flavours AND added vitamins & minerals.
No added sugar, salt or oils.
Portion Size – Finally more brands are talking about portion sizes.. hurray! Each 18gm pack is meant for single time consumption for 1-3 year olds (stated in the pack). And the pack size is reasonably large, so the little ones will definitely feel satisfied.
Appeal To
Children – Toddlers new to snacking will love these! Older kids (>3 years) may not enjoy them quite as much.
Weightwatchers – Ummm, you can. Thing is, Wisecrack Snacks are not built for adults, and very likely will leave you unsatisfied. Hence, they are best avoided.
Workout Snack – Sure. But nuts are so much better…
Get your fill of Wisecrack at the LFD Shop and Amazon.
Pricing
Wisecrack sells in packs of 3 or 5. The pricing starts at ₹165 for a pack of three.
Overall Appeal
4/5